Home
IAS 19th Annual Conference
8th & 9th October 2015
'Cherish the Young'
Suicide Prevention and Young People
'Self Harm in Ireland's Young Adults'.  What is happening, why and what to do? 
Spotting the Signs Early: 'Earlier identification and intervention of 'At Risk' individuals in schools and colleges' 
'Bullying – an old problem with a new edge':  Internet based peer and stranger bullying, how worried should we be? 
'Filicide: Families and Suicide-Homicide'.  What should we know and is there something we can do? 
'Substance Misuse and Suicidal Behaviour' – Alcohol and  drugs misuse and emerging concerns for Ireland 
'Resilience' – What makes Young People stronger and better able to cope? 
'Translating Ireland's New Framework for Suicide Prevention for Young People'
To register your interest please mail info@ias.ie
---
---
---
 
 EU Joint Action on Mental Health and Wellbeing is now accessible at the following link: http://www.mentalhealthandwellbeing.eu/
---
 

Headlines
Mental health coping aid to be rolled out nationwide
Irish Examiner, 13-May-2015
The Eolas information programme has been hugely successful in helping people learn and cope with their mental illness.
The reasons why some teenagers self-harm and how you can help
The Herald – City Final, 12-May-2015
Liz Quish, a crisis counsellor in Pieta House, talks about supporting and counselling teenagers and adults who suffer from self-harm and suicidal thinking.
Thousands walk from darkness into the light
Irish Examiner, 11-May-2015
More than 100,000 people took part in 80 dawn walks around the world to raise funds and awareness for Irish suicide prevention charity Pieta House.
Swap your lie-in for a Run in the Dark
Evening Echo, 07-May-2015
Pat Divilly, the recently appointed youth mental health ambassador for Console, talks about improving and promoting awareness of mental health.
Coordinated care needed for children's mental health
Emergency Services Ireland, 06-May-2015
A report launched by the Children's Mental Health Coalition has outlined the significant gaps in mental health services and supports for children and young people.
Never be afraid to ask for help     
Southernstar.ie, 05-May-2015
Women's Gaelic Players' Association (WGPA) Chairperson, Aoife Lane, talks about the impact that physical health can have on mental health and wellbeing.
Dundalk show their support for Positive Mental Heallth event
Dundalk Democrat, 05-May-2015
The Dundalk Positive Mental Health forum is an initiative made up of service providers and interested parties who wish to promote positive mental health awareness in Dundalk.
Ruth helps to launch positive mental attitude initiative
Connaught Telegraph, 05-May-2015
In partnership with national mental health charity Aware, Abrivia Recruitment has launched a new campaign to highlight the importance of positive mental health in the recruitment industry .
Orthorexia: is an obsession with 'healthy food' the new eating disorder? – Sarah Waldron
(Irish Times – 1 May 2015)
Clubs urged to promote health and wellbeing
(Meath Topic -30 April 2015)
All-island cycle brings positive message on tour through Cork
(Irish Examiner County – 28 April 2015)
We all need to reach out to our children with sensitivity
(Independent.ie, 23-April-2015)
Ivan Yates shares compelling stories of 'service users' of the psychiatric and mental health service.
Gaisce has 'positive effect' on mental health
(Irish Examiner, 23-April-2015)
Young people who take part in Gaisce are happier, more hopeful, and have better self-esteem, according to a new report into the initiative.
Pupils' booklet on mental health reaches three finals
(Irish Examiner, 22-April-2015)
A booklet designed to help young people take care of their mental health has seen its six transition-year creators advance to the finals of three national competitions in the next month.
'Secret alcoholism' of retirees with mix of too much time and money
(Independent.ie, 22-April-2015)
Dr Colin O'Gara, consultant psychiatrist at St John of God Hospital, said some men "grow out of binge-drinking early in adult life", only to dramatically increase their intake when they retire.
Mindfulness may benefit recurrent depression
(Irishhealth.com, 22-April-2015)
A type of mindfulness-based therapy may offer an alternative to people with long-term depression who no longer want to take antidepressants, scientists have claimed.
Passion Pit's Michael Angelakos on public scrutiny and recovery
(Hot Press, 20-April-2015)
Life's been tough for Passion Pit's Michael Angelakos – who has fought a life-long struggle with mental illness. Now, though, he is in a good place – a state of mind reflected in the group's winning third LP.
Cycle Against Suicide comes to Thurles on May 8th
(Tipperary Star, 23-April-2015)
Over 2,200 students, cyclists, teachers and crew members are expected to descend on Thurles Town Square to mark Cycle Against Suicide.
Light at end of tunnel for suicide run
(Irish Examiner, 22-April-2015)
A young woman whose father died by suicide is to light up the night with an ultraviolet colour run at Clarisford Park, Killaloe, Co Clare on Saturday.
300 children who had planned suicide called Childilne last year
(The Herald, 21-April-2015)
Childline had received 1,000 calls from children who were suicidal, and of those 300 had acted on their suicidal thoughts.
Toll of social media on mental health of girls
(Irish Daily Mail, 20-April-2015)
Increasing exposure to social media is having a lasting effect on the mental health of adolescent girls.
Legal opinion: Mental illness is an all-of-society issue requiring an all-of-society response
(The Irish Times, 13-April-2015)
Last month, Minister of State for Mental Health Kathleen Lynch published the Expert Group Review of the Mental Health Act 2001. The report presents 165 recommendations which, if implemented, would bring radical changes to psychiatric care in Ireland.
(Galway City Tribune, 17-April-2015)
More than 120 people turned out to help Pieta House launch Galway's Darkness Into Light events at the Galway Bay Hotel last week.
New study seeking to understand and address suicide and self-harm
(Medical Independent, 16-April-2015)
The National Suicide Research Foundation has launched a new study seeking to identify and understand the main risks and protective factors that contribute to suicide and self-harm.
Second Darkness into Light planned for Bray
(Independent.ie, 11-April-2015)
Darkness into light will return to Bray on Saturday May 9, starting at the bandstand at 4.15 a.m.
Cyclists put focus on suicide awareness
(Irish Examiner Farming, 09-April-2015)
Now in its third year, Cycle Against Suicide is the brainchild of founder and entrepreneur Jim Breen. The campaign reinforces the all-important message that "it's ok not to feel ok and it's absolutely ok to ask for help".
HSE increases mental health spending to €65m – Dan Danaher
(Clare Champion – 17 April 2015)
Limerick Leader-23 Mar 2015
Deputy Dan Neville, president of the Irish Association ofSuicidology, said that while many felt drugs were being over-prescribed, medication …
L

imerick Leader-19 Mar 2015
The president of The Irish Association of Suicidology, Dan Neville TD, said this Wednesday what Shane has done will help to ensure that …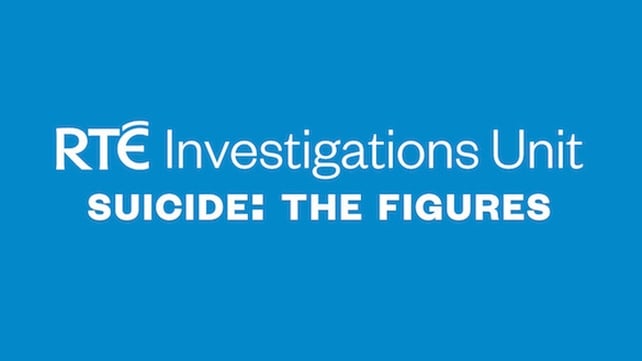 RTE.ie-10 Mar 2015
Fine Gael TD Dan Neville, the President of the Irish Association ofSuicidology, said it would always be extremely difficult to determine exactly …
Relationship of suicide rates to economic variables in Europe: 2000 …
British Journal of Psychiatry
–
2 Nov 2014
… Estonian-Swedish Mental Health and Suicidology Institute, Tallinn, Estonia; Per Bech, Psychiatric Research Unit, Mental Health Centre North …
Pieta House is hosting its inaugural International Men's Day event – With Men In Mind – next Wednesday and it promises to be a fantastic night celebrating the …
… of life, like stress, grief, feeling down, worried, anxious," explained Mr Neville, who is also president of the Irish Association
of Suicidology
---
The Irish Association of Suicidology was founded in 1996 by Dr. John Connolly, the late Dr. Michael Kelleher, and Mr. Dan Neville T.D. The IAS has been working with community, voluntary and statutory bodies since its inception to inform, educate and promote positive suicide prevention policies throughout the island of Ireland.
The IAS prides itself on being a forum where all organisations can come together and exchange knowledge regarding any aspect of suicidology which is gained from differing perspectives and experiences. In our opinion no group, voluntary or professional has a monopoly of wisdom or expertise about suicide.  Suicide prevention is everybody's responsibility and requires coordinated action by all parts of our society. Through its conferences and publications, the IAS highlights various aspects of suicide and endeavours to influence public policy and insure that positive action is taken to provide adequate strategies to combat this tragic problem in our society
Aims & Objectives 
The Association was founded in 1996. Among its aims and objectives are the following:
To facilitate communication between clinicians, volunteers, survivors and researchers in all matters relating to suicide and suicidal behaviour.
To promote awareness of the problems of suicide and suicidal behaviour in the general public by holding conferences and workshops and by communication of relevant material through the media.
To ensure that the public are better informed about suicide prevention.
To support and encourage relevant research. To encourage and support the formation of groups to help those bereaved by suicide.
To make the IAS an all-Ireland organisation.
If you would like to contact IAS: Telephone: 01 667 4900, Email: info@ias.ie, Website: www.ias.ie