Home
---
---
---
 
 EU Joint Action on Mental Health and Wellbeing is now accessible at the following link: http://www.mentalhealthandwellbeing.eu/
---
 

Headlines
Parents to learn role of ICT in children's mental heath
Irish Examiner, 16-October-2015
Addressing the digital disconnect between the older and younger generations is crucial in educating people on the benefits of digital literacy to youth mental health, according to mental health organisation, ReachOut.
Neville welcomes national suicide strategy
Weekly Observer, 15-July-2015
Deputy Dan Neille while welcoming the report on Connecting for Life: Ireland's National Strategy to Reduce Suicide, raised concerns over the contents of the report with the Minister for Health in the Dáil.
It's OK not to feel OK, and it's absolutely OK to ask for help
Garda Review,15-July-2015
Noel Mostyn writes about the success of the 'cycle against suicide' programme, a coordinated series of events which helped to raise awareness of suicide nationwide.
Project helps people of all ages with mental health
Evening Echo, 15-June-2015
The Healthy Minds project was set up in May 2010 by the HSE South Traveller Health Unit.
First online mental health guide launched by ReachOut Ireland
Evening Echo, 12-June-2015
The country's first ever online mental health good practice guide has been launched by ReachOut Ireland.
Limerick Leader-23 Mar 2015
Deputy Dan Neville, president of the Irish Association ofSuicidology, said that while many felt drugs were being over-prescribed, medication …
L

imerick Leader-19 Mar 2015
The president of The Irish Association of Suicidology, Dan Neville TD, said this Wednesday what Shane has done will help to ensure that …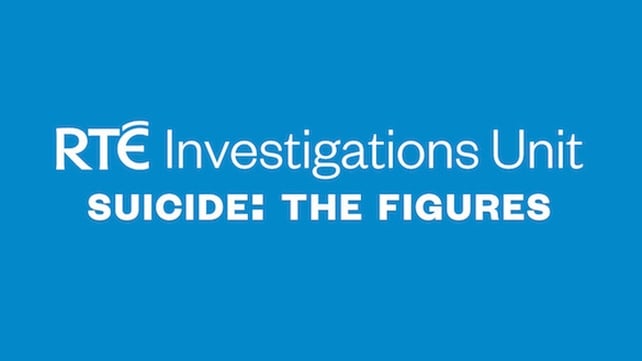 RTE.ie-10 Mar 2015
Fine Gael TD Dan Neville, the President of the Irish Association ofSuicidology, said it would always be extremely difficult to determine exactly …
Relationship of suicide rates to economic variables in Europe: 2000 …
British Journal of Psychiatry
–
2 Nov 2014
… Estonian-Swedish Mental Health and Suicidology Institute, Tallinn, Estonia; Per Bech, Psychiatric Research Unit, Mental Health Centre North …
Pieta House is hosting its inaugural International Men's Day event – With Men In Mind – next Wednesday and it promises to be a fantastic night celebrating the …
… of life, like stress, grief, feeling down, worried, anxious," explained Mr Neville, who is also president of the Irish Association
of Suicidology
---
The Irish Association of Suicidology was founded in 1996 by Dr. John Connolly, the late Dr. Michael Kelleher, and Mr. Dan Neville T.D. The IAS has been working with community, voluntary and statutory bodies since its inception to inform, educate and promote positive suicide prevention policies throughout the island of Ireland.
The IAS prides itself on being a forum where all organisations can come together and exchange knowledge regarding any aspect of suicidology which is gained from differing perspectives and experiences. In our opinion no group, voluntary or professional has a monopoly of wisdom or expertise about suicide.  Suicide prevention is everybody's responsibility and requires coordinated action by all parts of our society. Through its conferences and publications, the IAS highlights various aspects of suicide and endeavours to influence public policy and insure that positive action is taken to provide adequate strategies to combat this tragic problem in our society
Aims & Objectives 
The Association was founded in 1996. Among its aims and objectives are the following:
To facilitate communication between clinicians, volunteers, survivors and researchers in all matters relating to suicide and suicidal behaviour.
To promote awareness of the problems of suicide and suicidal behaviour in the general public by holding conferences and workshops and by communication of relevant material through the media.
To ensure that the public are better informed about suicide prevention.
To support and encourage relevant research. To encourage and support the formation of groups to help those bereaved by suicide.
To make the IAS an all-Ireland organisation.
If you would like to contact IAS: Telephone: 01 667 4900, Email: info@ias.ie, Website: www.ias.ie