Home
 
 EU Joint Action on Mental Health and Wellbeing is now accessible at the following link: http://www.mentalhealthandwellbeing.eu/
 

Headlines
Concern at rise in students seeking help Kelly O'Brien
(Irish Examiner, 10 April 2015)
Suicide prevention counselling centre to open in Skibbereen
(West Cork People, 3 April 2015)
NUIG Psychiatry Society challenging stigma that surrounds mental illness
(Galway City Tribune, 3 April 2015)
Breaking the silence on Mental Health Owen Finnegan
(Reality, 1 April 2015)
Pieta event grows in popularity Dan Danaher
(Clare Champion, 1 April 2015)
Postnatal Depression: Online Help - Plus Guidances, Clare Dyckhoff
(Mums & Tots – 1 April 2015)
Blaming crash pilot's mental health will stigmatises sufferers - Paul Gilligan
(Irish Independent – 31 March 2015)
Challenging the stigma of mental health issues - Margaret O'Brien
(Sunday Post – 29 March 2015)
Treating distress without prescription drugs – Liz Dunphy
(Irish Examiner.com – 28 March 2015)
Resilient people do not let adversity define them – Dr Colm O'Connor
(Evening Echo – 25 March 2015)
McConville to address health and wellbeing seminar
- John Melvin
(Connaught Telegraph – 24 March 2015)  
When does stress become toxic?
- Dr Eddie Murphy
(Leinster Express – 24 March 2015)  
Limerick Leader-23 Mar 2015
Deputy Dan Neville, president of the Irish Association ofSuicidology, said that while many felt drugs were being over-prescribed, medication …
L

imerick Leader-19 Mar 2015
The president of The Irish Association of Suicidology, Dan Neville TD, said this Wednesday what Shane has done will help to ensure that …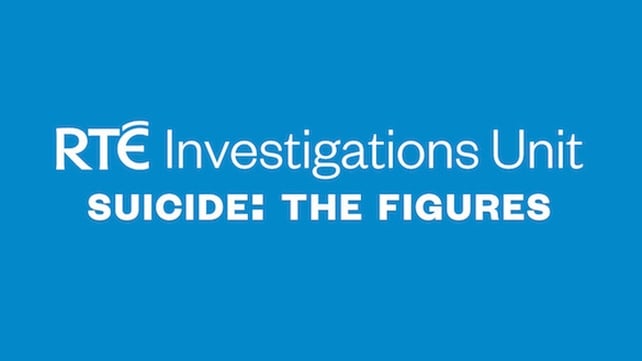 RTE.ie-10 Mar 2015
Fine Gael TD Dan Neville, the President of the Irish Association ofSuicidology, said it would always be extremely difficult to determine exactly …
Relationship of suicide rates to economic variables in Europe: 2000 …
British Journal of Psychiatry
-
2 Nov 2014
… Estonian-Swedish Mental Health and Suicidology Institute, Tallinn, Estonia; Per Bech, Psychiatric Research Unit, Mental Health Centre North …
Pieta House is hosting its inaugural International Men's Day event – With Men In Mind – next Wednesday and it promises to be a fantastic night celebrating the …
… of life, like stress, grief, feeling down, worried, anxious," explained Mr Neville, who is also president of the Irish Association
of Suicidology
thejournal.ie
Opening the Irish Association of Suicidology's annual conference in Westport, Enda Kenny said the challenges facing young people in today's …
Irish Independent
-
10 Oct 2014
Taoiseach Enda Kenny addressed the Irish Association of Suicidology conference, saying that women were more likely to seek mental health …

thejournal.ie
Irish Examiner
-
9 Oct 2014
As reported in [url=http://www.irishexaminer.com/ireland/6-fall-in-self-harm-cases- … The NOSP Annual Report for 2013 outlined how €4.9m in funding was … organised by the Irish Association of Suicidology, is hearing from a range of … Speaking at yesterday's conference, Taoiseach Enda Kenny said the …
Irish Examiner
-
8 Oct 2014
… of the Irish Association of Suicidology, which begins today in Westport. … and of society, leading to some people being placed on remand.
thejournal.ie
Laois Nationalist
-
9 Oct 2014
The conference explores the issues of male suicide, suicide in pregnancy … The conference is hosted by the Irish Association of Suicidology
The Irish Association of Suicidology was founded in 1996 by Dr. John Connolly, the late Dr. Michael Kelleher, and Mr. Dan Neville T.D. The IAS has been working with community, voluntary and statutory bodies since its inception to inform, educate and promote positive suicide prevention policies throughout the island of Ireland.
The IAS prides itself on being a forum where all organisations can come together and exchange knowledge regarding any aspect of suicidology which is gained from differing perspectives and experiences. In our opinion no group, voluntary or professional has a monopoly of wisdom or expertise about suicide.  Suicide prevention is everybody's responsibility and requires coordinated action by all parts of our society. Through its conferences and publications, the IAS highlights various aspects of suicide and endeavours to influence public policy and insure that positive action is taken to provide adequate strategies to combat this tragic problem in our society
Aims & Objectives 
The Association was founded in 1996. Among its aims and objectives are the following:
To facilitate communication between clinicians, volunteers, survivors and researchers in all matters relating to suicide and suicidal behaviour.
To promote awareness of the problems of suicide and suicidal behaviour in the general public by holding conferences and workshops and by communication of relevant material through the media.
To ensure that the public are better informed about suicide prevention.
To support and encourage relevant research. To encourage and support the formation of groups to help those bereaved by suicide.
To make the IAS an all-Ireland organisation.
If you would like to contact IAS: Telephone: 01 667 4900, Email: info@ias.ie, Website: www.ias.ie